The 27th Special Exhibition

Crystal Studies in Nagoya University - Fascinating Facts from the Laboratories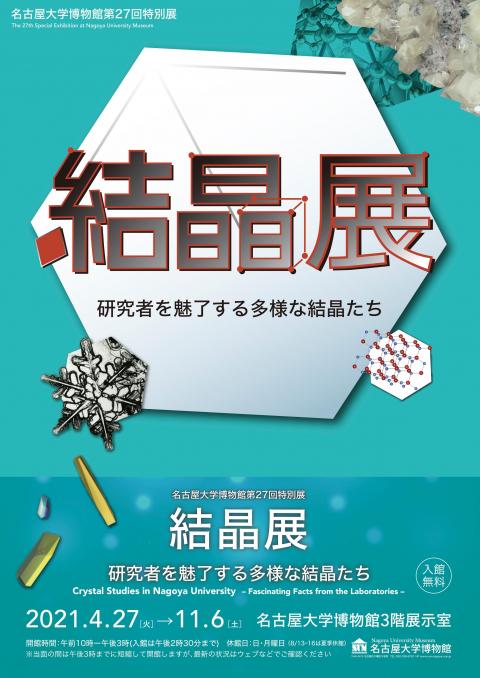 Crystals fascinate us with their mysterious beauty. The well-known snowflakes, for example, show their characteristics as well as their marvelous shapes."Why are crystals so symmetrical?" - if having an inquisitive mind or curiosity, you will start to see the essence of crystals scientifically. Furthermore, if you expect the application development of crystals, you will see them as useful materials that will create our future society.Here, we show partially but a wide range of crystal studies that have been carried out at Nagoya University.
Date

2021/04/27(Tue) - 2021/11/06(Sat)
Closed for Aug. 13-16

Time

10:00-15:00 (last admission: 14:30)

Venue

Nagoya University Museum 3F

Fee

Free

Contact

Nagoya University Museum Office
Furo-cho, Chikusa-ku, Nagoya, 464-8601, Japan
TEL: +81-52-789-5767 / FAX: +81-52-789-5896